CRISPY CRITTERS HOBBY SHOP
1275 BLOOMFIELD AVE
BLDG 6 UNIT 31
FAIRFIELD NJ 07004
973-575-0375

STOP BY LET US BEAT YOUR LOWEST ADVERTISED PRICE YOU FIND !!!!!!!!!


IF ITS BROKEN AND YOU DO NOT WANT TO FIX IT

WE FIX , TUNE, MODIFY , REPAIR YOUR TOYS !!!!

GIVE US A CALL 973-575-0375







STORE HOURS

MON 4:30--10:00
TUES 12:00---9:00
WED 12:00--9:00
THUR 12:00--9:00
FRI 12:00--9:00
SAT 11:00--5:00
SUN 11:00--3:00





















*******************************
FREE PRACTICE
TUESDAYS
WITH ANY RC PURCHASE
*******************************
TUESDAY NIGHT RENTAL SPECIAL
2 FOR 1 SPECIAL
BRING A FRIEND NIGHT
RENT 1 CAR
GET 2 TO PLAY WITH
***********************************************

COME ON DOWN AND GET SOME
LAPS IN .

CLUB RACING FRIDAYS

NEXT CLUB RACE IS 04/26/19

SATURDAY 4-27-19 TRACK WILL BE CLOSED TILL 1:30 PRIVATE PARTY


NEW 1/10 TRUGGY CLASS IS HERE!!!!!!!!!!
ALL WELCOME TO COME RACE!!!!!!!!!!!!!
SPORTSMAN CLASS FOR NEWBEES!!!
COME ON DOWN AND RACE





The Tekno ET410 Competition 1/10 Electric 4WD Truggy Kit was designed to excel on any track surface. Whether it be clay, carpet, dirt, indoor, or outdoor - the ET410 delivers. That's not a huge surprise since it's based on the wildly successful EB410 platform. Redesigned suspension arms, shock towers, rear shocks, body mounts, ET48.3 inspired truggy body, and driveline components to push the ET410 out to 1/10th 2wd/4wd truck specs.

All of the innovations from the EB410 buggy are present on the ET410. From the weight-forward chassis layout and superior differential design, to the reverse bellcrank steering system and 13mm big bore shocks, you'll be immediately familiar with the truck out of the box. This also means that most of the aftermarket parts for the EB410 will be direct replacement options for the ET410.

During testing Tekno found a variety of motors that work well to power the ET410 from standard 2-pole offerings (5.5-10.5T) to 4-pole 540-size SCT motors (4000-5000kv). Don't be afraid to put tons of power through the ET410 as a newly designed 32 pitch spur gear and thicker driveshafts are more than up to the task. And yes, it's fully capable of pulling wheelies if you like messing around in the backyard or off the track.

In addition to standard 2.2" truck wheels and tires (AE offset), Tekno thought it necessary to support SCT wheels and tires (Slash offset) as a bolt-on option. So there's a good chance you already have everything you need in your RC toolbox to get going.

If you already own an EB410, you'll be happy to know that the parts are 95% compatible with the ET410. This means you won't need to stock up on a completely new set of spare parts and all of the routine maintenance you've become familiar with will apply to the ET410. So if you're looking for a 'new' class to run or just want to have a good time with an awesome RC vehicle, the ET410 will deliver.


********************NEW RACE CLASS COMING TO CRITTERS 1/10 SCALE 4X4 TRUGGY**************

TEKNO TRUGGY IS IN STOCK LIMITED TIME SPECIAL $389.99


OUR TRACK IS TOP OF THE LINE CLAY AND DIRT MIX !!!!!!!!!

YOU CAN RUN ANYTHING UNDER AN 1/8 SCALE VEHICLE ON OUR INSIDE TRACK.

YOU CAN RUN ON THE OUTSIDE TRACK WITH YOUR 1/8 SCALE NITRO AND ELECTRIC !

BRING THAT 4X4 SHORT COURSE TO RACE OR PLAY WITH INSIDE OR OUT !!!

ANYWAY YOU WANT TO DO IT .... JUST DO IT !!!

COME ON DOWN AND PLAY !!!!!!!!


We race Friday at 7pm - Doors open at noon. If you are spending the day there practicing before racing at 7pm, you practice for FREE.
If you want to just come by and practice, rent a truck and/or just have some fun, ANYONE can do that between noon and 4pm and you need to pre-pay before entering the track, Prices are: $5/hr or $10 for the 4 hours.

After 4pm the track is reserved exclusively for racers for the evening event.


NEW TRACK DESIGN 9-21-18





WANNA TRY ONE ??????

RENTALS AVAILABLE

$25 FOR 2 CHARGED BATTERIES

COME AND TRY THEM OUT!!!!!
















CALL FOR YOUR PARTY NEEDS.

TRY SOMETHING DIFFERENT FOR

THOSE HARD TO PLEASE PEOPLE.

REMOTE CONTROL CAR RACING.


NEW IN STOCK
BLASTER SIDEKICK BLOWER
KEEP YOUR STUFF CLEAN WITH A HIGH POWERED
SMALL BLOWER

$99.99



WE OFFER INDOOR ELECTRIC
OFFROAD RACING ON
A CLAY TRACK.

FOR 1/0 SCALE ELECTRIC OFFROAD
VEHICLES AND BELOW.

WE HAVE BUILT AN OUTDOOR TRACK
NITRO---ELECTRIC--1/8 SCALE *********
COME DOWN AND SEE!!~!!!!!!!!!!!!!!!!!!!!


WE HAVE ADDED AIRSOFT TO OUR ARSENAL OF TOYS !!!!!!




OUR WEBSTORE IS NEW AND OPEN FOR BUISNESS

CLICK ON STORE LINK TO SEE!!!!

WANT TO RUN IN PRIVATE, CALL FOR TRACK RENTAL !


MRT TRANSPONDER

$79.99







CRISPY CRITTERS ONLINE

OUR NEW ONLINE STORE IS OPEN !!!!!!!
CHECK IT OUT >>>>>>>>>>>>>>>>>>>>

CALL OR CLICK ON THE CHAT BUTTON FOR PRICE POUNDING DEALS!!

WE WILL SMOKE THE COMPETITION !!!!!!!!!!!!!

TRY CRISPY CRITTERS FOR BEST PRICING ANYWHERE

GIVE US A CHANCE TO BEAT THE COMPETITION.

Call us , we will try to beat all real prices !!!!
If you are not familiar with our company and your first contact with us is online: We would be pleased to hear from you! Please let us know what your needs and questions are, we will be more than happy to help. If you do not see what you are looking for in the store.. call , product is always being added to website AND CAN BE ORDERED FOR EVEN GREATER
SAVINGS.

NEW SC6.1 IN STOCK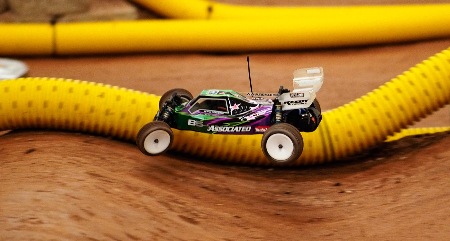 In brief, you should know the following about us: we are a hobby shop dealing mostly in rc products.
We sell cars trucks, buggies, truggies, drones, helicopters, planes, boats ,and more. We offer great prices and great service.